nicest 420 friendly hotel in Colorado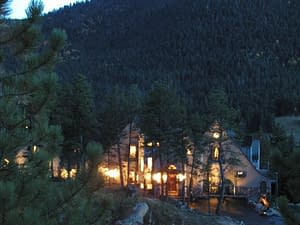 Are you looking for the nicest 420 friendly hotel in Colorado?  Do you want to have a luxurious and special trip?  Look no further!  The Arrowhead Manor is the place to stay!  Not only are we 420 friendly but we also offer gorgeous mountain views in a great location but still close to Denver.  We ask that people smoke outside the house.  Some guests don't like the smell.  There are many rooms with private decks and also shared decks and smoking areas.  Smoke safely and legally at Arrowhead.
Marijuana delivery 24/7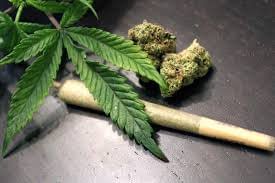 Don't want to hassle with picking up marijuana or smoking accessories?  Maybe you had a few drinks and don't want to drive?  Check out the Chronic Courier.  They can supply you everything you need and bring it right to you.  Their normal delivery fee for our location is $80, but if you tell them you are staying at Arrowhead, they will deliver for $50.  Stock up, sit back and relax.  Arrowhead has you covered.
Restaurants in the area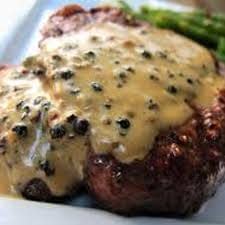 Arrowhead is in a great location.  There are many restaurants within a couple miles of us and hundreds within 20 minutes.  Right around the corner there is Mexican, Italian, sports bar, Chinese, sushi, American, gourmet mac & cheese, Qdoba, Wendy's and Sonic and more.  Right down the street is Twin Forks Tavern and The Fort if you are looking for something a little fancier.
Nice comfortable rooms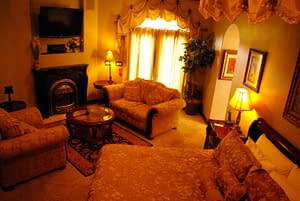 Arrowhead offers suites and guest rooms.  All the rooms are nice but everything is bigger in the suites.  Bigger rooms, bigger baths, bigger Jacuzzi tubs/private hot tubs, bigger views, bigger tv's, bigger sitting areas.  Some with private smoking decks.  The guest rooms have similar amenities but on a smaller scale.  They still offer a private stone bath with a one person jacuzzi tub, flat screen tv, dvd, electric fireplace and hybrid bed.  There is a shared smoking deck 10 feet from the guest rooms.
Things to do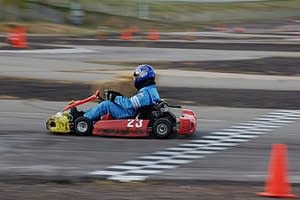 Action Go Kart Rental is right down the street.  If  you have never done it before, these little go karts are super fun!  They set you up with all the gear and instructions.  They go up to 55 mph!  Kill some time at Action Go Kart Rental.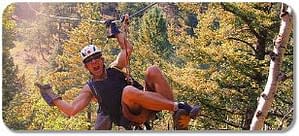 Denver Adventures offers all types of packages.  Their zip line is only 5 minutes away!  One of the highest and fastest zip lines in north america!  Tell them you are staying at Arrowhead and get 10% off.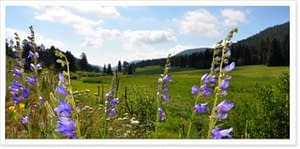 Want to do some hiking and enjoy the Colorado mountain scenery?  Meyer Ranch Park is right behind Arrowhead.  4  one mile sections.  Hike one mile, if still feeling good, go up higher and do the next mile course.  Easy access, moderate hiking, beautiful views. Check out all the other things to do near Arrowhead.  There are a lot!
Covid clean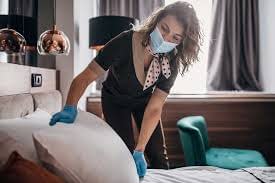 Arrowhead is taking extra steps to make sure it is Covid clean.  The rooms are sterilized in between each guest including the hard surfaces like door knobs, light switches, remotes, faucets, toilet handle, etc..  The staff wears gloves and masks to keep everyone safe.  Guests, please wear a mask when walking around the common areas.  Everyone be safe!