420 Friendly Hotel near Denver
Bud and Breakfast
Are you looking for a 420 friendly hotel near Denver?  Do you want the best and most luxurious bud and breakfast? Check out the Arrowhead Manor Inn!  Only 30 minutes to downtown Denver but  you get to experience the gorgeous Colorado mountains and scenery. Arrowhead is the closest mountain facility to Denver and also very convenient for Red Rocks amphitheater.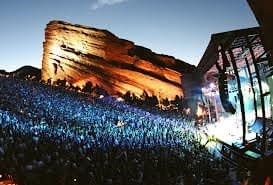 Yes, marijuana is legal to purchase in Colorado but where do you smoke it? Most hotels frown upon it and we have even heard of people being fined $400 for smoking on property.
Smoking clubs are frowned upon in Denver and that doesn't leave many choices. Relax. Stay at a bud and breakfast.  Let Arrowhead take the stress away and enjoy a beautiful luxurious property with gorgeous mountain views. Smoke safely and securely with no problems*.
*Note: Arrowhead is 420 friendly but does not allow smoking indoors.  There are rooms with private decks and also many other decks on the property to smoke on. You can smoke legally and safely anywhere outside on our property.  It is just too hard to get smoke smells out and some people want a smoke free experience.  Thank you for understanding.
Not Your Average Inn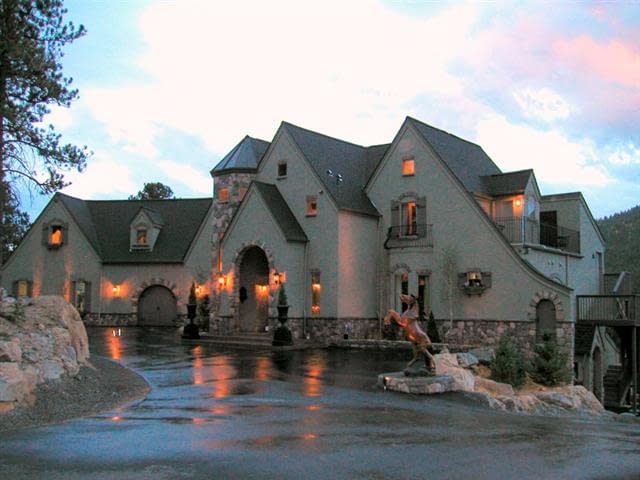 Not your average bud and breakfast, Arrowhead offers rooms and suites, all with private stone baths.  With luxurious touches like private hot tubs, fireplaces, Jacuzzi tubs, private decks and wonderful southern mountain views.
Feel free to smoke on your private deck (some suites have them) or on one of our main decks, or anywhere else outside on our property.  Arrowhead is a beautiful mini mansion, close to Red Rocks and a 420 friendly hotel near Denver.  Mountain views, relaxing hot tubs, close to dispensaries (we have discount coupons) and a knowledgeable staff that can answer your cannabis questions.
There is so much to do near us it will make your head spin.  Take a gorgeous mountain drive, visit a micro winery and have lunch, go zip lining, fly fishing, white water rafting, mountain biking, hiking, horseback riding, water skiing, go kart racing, and much more.  Hungry?   There are 10 restaurants within 1.5 miles and hundreds of restaurants within 20 minutes.
Feel like just staying in and chilling?  We are perfect for that also.  Curl up in one of our wonderful beds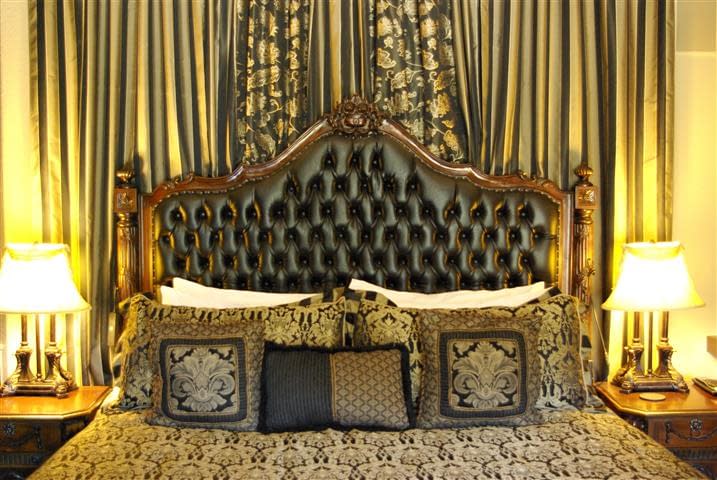 and watch a movie on your surround sound movie system (each room has one), sip on a glass of wine and stare at the views, or take a nap and let yourself unwind.  Either way, Arrowhead is the place to stay!
Going to a Red Rocks concert?  We're only 12 miles away!  Ask about our shuttle services (the only ones available in our area).  Arrowhead is the nicest and most luxurious 420 friendly Inn in Colorado.  We look forward to  your stay!
Amenities
* Rooms with private stone bathrooms
* Only 30 minutes to downtown Denver but with beautiful Colorado mountain views
* Flat screen tv's with DVD and surround sound (32″-55″ TV's)
* Mini Fridge
* Daily housekeeping
* Fireplace (gas and electric)
* Coffee maker in room
* Direct TV with 100 music channels
* Phone with private voice mail
* Air conditioning
* Jacuzzi tubs
* Some rooms with private hot tubs and private decks
* Hot breakfast included (not during Covid)
* Deluxe hybrid beds
* Gorgeous mountain views!
* Tons of things to do in the area
Need some weed?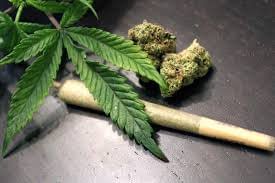 Need Some Weed?  click on this link for the Chronic Courier and they will deliver right to our parking lot 24 hours a day.  Normally the delivery charge is $80 but if  you tell them you are staying at the Arrowhead Manor they will deliver for $50.  They not only sell weed, but lighters, joints, vapes, etc.   You don't have to leave the property,  just sit back, relax, wait for your delivery and enjoy!
Private MMJ tour in a limo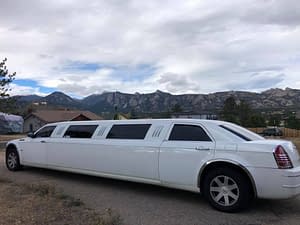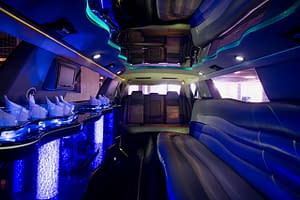 How would you like a private MMJ tour in a limo?  Legal to smoke and drink while driving around.  Just the two of you. The tour is 3 hours and includes a stop at a dispensary, view a grow operation (ask if available during Covid), glass blowing shop, restaurant or just drive around and see the sights.  The limo driver is at  your command and very knowledgeable of places to go.  Just $499 and it includes being picked  up at Arrowhead, driven around for 3 hours and then dropped off back at Arrowhead.  Ask for one of the innkeepers to set this up for you.
Need some food?
Right around the corner from Arrowhead is a small town that has everything you need.  Fast food restaurants, sit down dining, grocery stores, liquor stores, bars and shops.  Take a look at restaurants in the area to help figure out some dinner plans.
So many things to do!
Arrowhead is in the perfect location!  Gorgeous Colorado mountain views but only 30 minutes from downtown Denver.  There is so much to do around us it will make you head spin!
Great lunch date!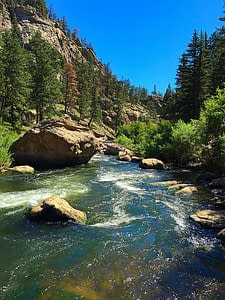 A Gorgeous mountain drive with a cute restaurant at the end makes for a great lunch date!  Need to kill 2.5-3 hours one day?  The drive to Zokas is just beautiful.  The first half is through the mountains with areas to pull over for a short hike or to just relax.  The second half of the drive is along the gorgeous Platt River and also has spots to pull over and chill.  At the end, have a nice lunch at Zokas, a restaurant owned by 2 chefs.   On your way back, stop at the famous Bucksnort Saloon for a beer.  Click on this link for the gorgeous drive to Zokas.
Zip lining close by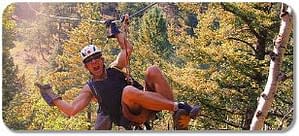 Have you ever been zip lining?  One of the fastest and highest zip lines in north america is only 5 minutes from Arrowhead.  Contact Denver Adventure Tours to set it up.  If you say you are staying at Arrowhead, you get 10% off.
Go karts anyone?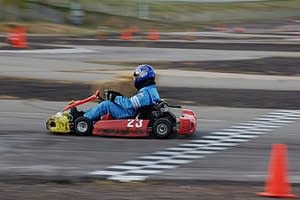 When is the last time you raced a go kart?  Only a few minutes away, Action Karting is a blast!  They set you up with the clothes, kart and instructions.  They go 55 mph and turn on a dime!  Really fun!
Hiking nearby
Want to go on a nice hike?  Meyer Ranch Park is right behind Arrowhead!  4 one mile loops of medium hiking are available.  Do the first mile loop and if still feeling good, go on to the second mile loop, the third and the fourth if you can do them all.  Enjoy the Colorado mountains, fresh air and pine tree smells.
There are many more things to do near Arrowhead.  Check out our things to do page to help you make some decisions.  Things like horseback riding, a beach to chill on, the town of Morrison, microwineries, fly fishing, hiking, and much more are all close to Arrowhead.  Book a room now!