Denver Wedding Venue
From just $6995 semi-inclusive, including overnight rooms!
Up to 45 people
Just $6995 for semi-inclusive including overnight rooms! Arrowhead Manor has the best Denver wedding venue center in the area. Our location offers gorgeous mountain views and a fantastic event center for your wedding reception. We can accommodate up to one hundred people for the ceremony and reception and for people staying the night, we can sleep up to eighteen (two rooms with 4 people).
Have family or close friends stay over for the night and have a delectable breakfast that following morning in our fantastic Great Room. The best opulence that you will find anywhere in the area for your Denver wedding venue for your special occasion.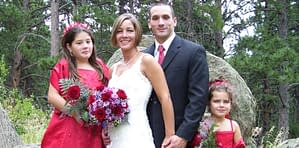 Make a memory with your loved one here at Arrowhead Manor the most opulent bed and breakfast in the state. Have the spoiled stay that you and your partner will adore forever. Treated like the king and queen you are while staying at our beautiful castle styled house. Your Denver wedding venue could not be more perfect. Your wedding will be a beautiful event on the Grand Deck and your family and friends will have a splendid time as well.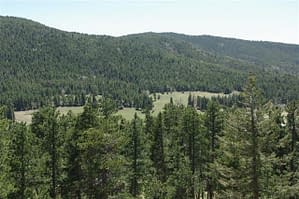 Only thirty minutes south of Denver for your wedding venue and a nice mountain location. You will not want to leave such a handsome establishment and like most guest who get married here you will more than likely return for your anniversaries every year. Be sure to look at our gift shop and see what surprises you can have waiting for you in your room before your arrival. Romantic gifts that you and your bride or groom can enjoy in front of your fireplace in your room. Your Denver wedding venue event can be spectacular here at a beautiful castle style house in a great location.
Click here to go to our weddings page!